Pet Sitting & Feeding
Now providing 2 award winning services for your cats, dogs, puppies, small furies, snakes and much more…
Is it music to your ears to know we are fully insured, licensed, DBS checked and qualified within pet care and have been experienced for years with pets within Basildon, Essex? We truly understand that whilst cats and your small animals are independent, that moving them out of their homely environment can add stress and upset to their settled nature so that is why we would offer to come to your home and treat your animals the same way you would so they do not miss you half as much as what they would outside of their home environment.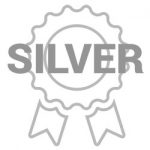 Silver Service
Welcome to our most used service, our silver service!
Just have a look at our reviews on Facebook for your pets and you'll see why! This will have everything you need to keep your mind at rest whilst on holiday or away visiting friends for a few days.
We come in to your home and refresh water, clean your litter trays, feed them their usual food from home and provide a basic
health check to ensure all is well and up to 30 minutes of fuss and cuddles if your pet allows us.
£10 for one visit or £15 for two (Based on one pet, contact us for a quote for two or more)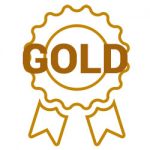 Gold Service
Within our gold service, this will include everything above but for longer then 30 minutes. This is perfect for worrying owners who have very needy animals who need round the clock fuss and cuddles.
We will refresh water, clean bowls, fuss and groom your animals (if they like to be brushed). This will also include a free basic health check.
Pictures and daily updates to your phone will also be provided within this service
£15 for one visit or £20 for two.
Something from us
At Fluffable, we realise that sometimes having over 4 house pets can cost as much as your holiday which is why we offer a substantial discount for multiple animals as we understand just because you have more fur babies then others doesn't mean you should bear the brunt of the cost!
So whether you have Cats, Dogs, Farm Animals, Birds, Rats, Guinea Pigs, Rabbits, Hamsters, Amphibians, Birds, Reptiles, Snakes or even Invertebrates that you need caring for just drop us a line, we will also take in post, draw and open curtains and clean up just before your arrival home so it'll be like you have never been away!
Needing a bit more?
If you require some finishing touches around your home, please see below:
£1 to administer medication to your pet
£1.50 for injections to your pet
Free to disguise medication within your pets food
£1.50 to water your indoor and outdoor plants
Free to feed your fish within your home
£1.80 to feed your pond fish and ensure they are well
****PLEASE ENQUIRE FOR ANY BANK HOLIDAY DATES AS PRICES ARE CHARGED AT A HIGHER RATE ON THESE DAYS****
Gallery
A selection of photos from our pet sitting and feeding service.